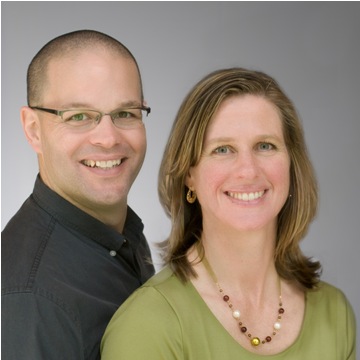 Scammon Creek Physical Therapy (SCPT) is a privately owned and operated physical therapy clinic designed to meet the needs of the older adult, adult, and pediatric populations. Bob and Marnie Prandi, Physical Therapists, are a husband and wife team with a combined years experience. Located within Colonial Residence Assisted Living Center on the grounds of Stillwaters Estates, SCPT has proudly served those in Lewis County since opening in 2005.
At Scammon Creek Physical Therapy, we are committed to excellence in the art of caring and the science of rehabilitation. You will see the same therapist every visit and the focus will be on you and only you.
We accept all major insurances, L&I, PIP/Auto claims and assignment from Medicare.
Services
---
At Scammon Creek Physical Therapy you can expect high quality, one on one, personalized physical therapy where your health care needs come first. Our clientele includes adult, geriatric, and pediatric patients. Some of the conditions we might see a person for include:
Arthritis
Back & Neck Pain
Balance Deficits
Dizziness/Vestibular
Gait/Walking Difficulties
Post Surgical Rehabilitation
Shoulder Pain
Sprains, Strains, Fractures
Stroke
Cardiac
Motor Vehicle Accidents
Work Injuries
Specialized Scopes of Practice
Kinesiotaping
Vestibular
Manual Therapy
Strain/CounterStrain
Myofascial Trigger Point
Balance Testing/Differentiation
Modalities / Equipment
Therapeutic Ultrasound
Electrical Stimulation
Iontophoresis
Cervical Traction
Moist Heat and Ice Applications
Physical Therapists
Bob Prandi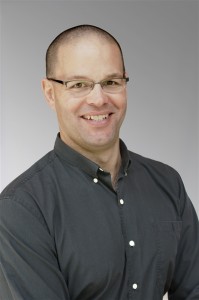 Bob Prandi was born and raised in Kent, Washington. He grew up playing sports including football and baseball and continues to be an avid Seahawk and Mariner fan. He graduated with his Bachelor of Science degree in Exercise Science from Seattle Pacific University. He went on to graduate school at Pacific University, graduating in 1994 with a Master of Science in Physical Therapy. He met his wife, Marnie, while in graduate school and upon graduation settled in the Olympia area.
Bob worked in outpatient physical therapy for a few years before becoming a home health therapist, serving Lewis County for 9 years. He was drawn to opening a private outpatient physical therapy (PT) clinic in order to provide more appropriate services for the aging population. Through his home health experience Bob realized that most outpatient PT clinics in the area were not ideally suited for older adults. Knowing older adults thrive in smaller settings where noise and physical obstacles are minimized Bob found an ideal office location within the Stillwater Estates Retirement Community at Colonial Residence Assisted Living Facility. In January 2005, the doors to Scammon Creek Physical Therapy (SCPT) opened, and the business has been growing ever since. Over the years SCPT has adapted to the demand for their services, eventually serving every age group with pride.
CONTINUING EDUCATION
NAIOMT (North American Institute of Orthopaedic and Manual Therapy) Level I & II
Vestibular Training
Geriatric Co-Morbidities
Fall Assessment and Differentiation
Exercise Prescription
Marnie Prandi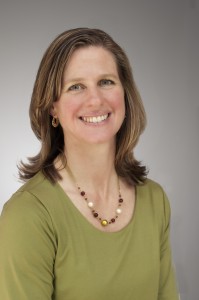 Marnie was born and raised in Molalla, Oregon where she enjoyed camping and playing sports. Marnie played basketball through high school and went on to play for the University of Nevada Reno where she completed her Bachelor of Science degree. She went on to complete her Master's in Physical Therapy from Pacific University, graduating in 1994. During PT school she met Bob, and they married shortly after graduating.
Marnie began her career working in skilled nursing, acute care and rehab, and then moved to outpatient physical therapy. She has worked with pediatrics throughout her career in various settings. In 2005, Bob and Marnie opened Scammon Creek Physical Therapy(SCPT). Marnie enjoys the quiet one on one atmosphere of SCPT and feels that continuity of care sets them apart from other clinics. She appreciates the diversity of age groups she gets to serve at SCPT.
CONTINUING EDUCATION
NAIOMT (North American Institute of Orthopaedic Manual Therapy) Level I & II
Strain/Counterstrain
Kinesiotaping I,II, and III
Myofascial Trigger Point
Myofascial Release
Shoulder Rehab
Low Back Pain
Pediatrics
Scammon Creek Physical Therapy | Copyright © 2011